/EIN News/ — LOS ANGELES, Sept. 28, 2023 (GLOBE NEWSWIRE) — Xos, Inc. (NASDAQ: XOS) is pleased to announce that its stepvans are now eligible for the Incentives for Medium- and Heavy-Duty Zero-Emission Vehicles Program (iMHZEV) from the Government of Canada. This significant development marks a milestone in the company's commitment to advancing the adoption of electric vehicles in Canada.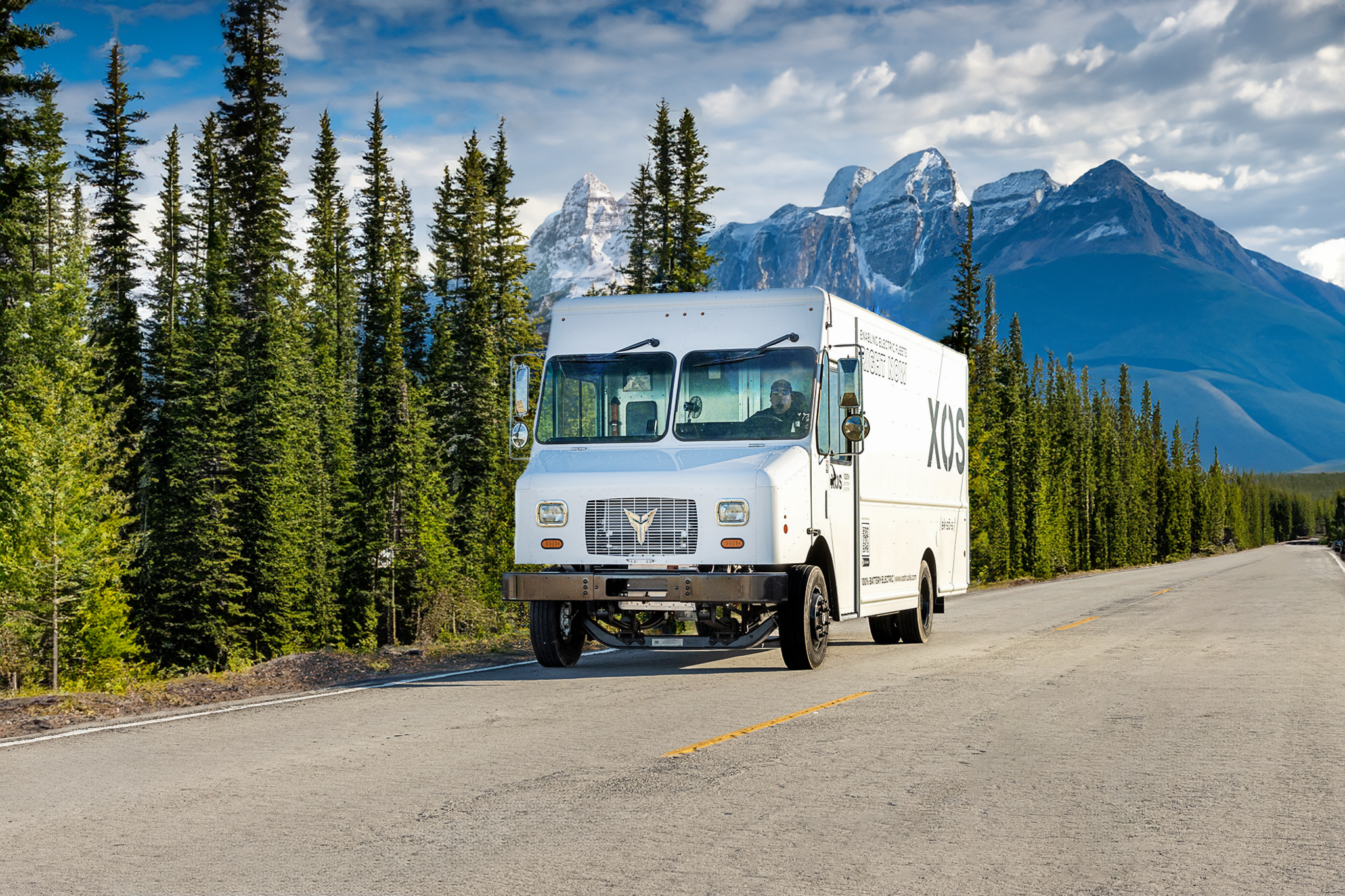 The iMHZEV Program, administered by Transport Canada, aims to incentivize the adoption of medium- and heavy-duty zero-emission vehicles (ZEVs) by Canadian businesses. Eligible Canadian purchasing and leasing organizations can benefit from iMHZEV Program incentives, promoting sustainability and environmental responsibility in the commercial vehicle sector.
Effective Friday, September 22, 2023, Canadian businesses purchasing a model year 2022 or 2023 Xos SV class 6 battery-electric stepvan are eligible for an impressive incentive of up to $100,000 CAD.
Dakota Semler, CEO of Xos, expressed his enthusiasm about this opportunity, saying, "We are proud to have our stepvans recognized as eligible vehicles for the iMHZEV Program by the Government of Canada. This initiative aligns perfectly with Xos' mission to decarbonize commercial transportation. Our customers in Canada now have a compelling incentive to make the switch to electric vehicles and contribute to cleaner, healthier air."
To take advantage of this outstanding incentive, eligible organizations are encouraged to explore Xos's range of battery-electric stepvans and contact Xos for more information.
About Xos, Inc. 
Xos is a leading technology company, fleet services provider, and original equipment manufacturer of Class 5 through Class 8 battery-electric vehicles. Xos vehicles and fleet management software are purpose-built for medium- and heavy-duty commercial vehicles that travel on last-mile, back-to-base routes of up to 270 miles or less per day. The company leverages its proprietary technologies to provide commercial fleets with battery-electric vehicles that are easier to maintain and more cost-efficient on a total cost of ownership (TCO) basis than their internal combustion engine counterparts. For more information, visit www.xostrucks.com.
Xos Contacts
Xos Investor Relations
investors@xostrucks.com
Xos Media Relations
press@xostrucks.com
Xos Sales & Business Development
sales@xostrucks.com
Cautionary Statement Regarding Forward-Looking Statements
This press release includes "forward-looking statements" within the meaning of the "safe harbor" provisions of the United States Private Securities Litigation Reform Act of 1995. These forward-looking statements include, but are not limited to, statements regarding expectations and timing related to manufacturing quality, production yields, product deployments and launches; sufficiency of existing cash reserves; customer acquisition and order metrics. These forward-looking statements may be identified by the words "believe," "plan," "project," "potential," "seem," "seek," "expect," "anticipate," "estimate," "intend," "strategy," "future," "target," "opportunity," "plan," "may," "could," "should," "will," "would," "will be," "will continue," "will likely result," and similar expressions and any other statements that predict or indicate future events or trends or that are not statements of historical matters, although not all forward-looking statements contain such identifying words. Forward-looking statements are predictions, projections and other statements about future events that are based on current expectations and assumptions and, as a result, are subject to risks and uncertainties. Many factors could cause actual future events to differ materially from the forward-looking statements in this press release, including but not limited to: (i) Xos' ability to implement business plans, forecasts, and other expectations, and identify and realize additional opportunities, (ii) Xos' limited operating history, (iii) cost increases and delays in production due to supply chain shortages in the components needed for the production of Xos' vehicle chassis and battery system, (iv) Xos' ability to meet production milestones and fulfill backlog orders, (v) changes in the industries in which Xos operates, (vi) variations in operating performance across competitors, (vii) changes in laws and regulations affecting Xos' business, (viii) Xos' ability to implement its business plan or meet or exceed its financial projections, (ix) Xos' ability to retain key personnel and hire additional personnel, particularly in light of current and potential labor shortages, (x) the risk of downturns and a changing regulatory landscape in the highly competitive electric vehicle industry, (xi) Xos' ability to service its indebtedness, (xii) macroeconomic and political conditions, and (xiii) the outcome of any legal proceedings that may be instituted against Xos. All forward-looking statements included in this press release are expressly qualified in their entirety by, and you should carefully consider, the foregoing factors and the other risks and uncertainties described under the heading "Risk Factors" included in Xos' Annual Report on Form 10-K for the fiscal year ended December 31, 2022 filed with the Securities and Exchange Commission (the "SEC") on March 31, 2023 and Xos' other filings with the SEC copies of which may be obtained by visiting Xos' Investors Relations website at https://investors.xostrucks.com/ or the SEC's website at www.sec.gov. These filings identify and address other important risks and uncertainties that could cause actual events and results to differ materially from those contained in the forward-looking statements. Forward-looking statements speak only as of the date they are made. Readers are cautioned not to put undue reliance on forward-looking statements, and Xos assumes no obligation and does not intend to update or revise these forward-looking statements, whether as a result of new information, future events, or otherwise. Xos does not give any assurance that it will achieve its expectations.
A photo accompanying this announcement is available at https://www.globenewswire.com/NewsRoom/AttachmentNg/fbde8ee5-9401-49e3-8865-f05e5c4e5f73
You just read:
Xos Customers in Canada Can Save $100,000 CAD with iMHZEV Incentive
EIN Presswire's priority is source transparency. We do not allow opaque clients, and our editors try to be careful about weeding out false and misleading content. As a user, if you see something we have missed, please do bring it to our attention. Your help is welcome. EIN Presswire, Everyone's Internet News Presswire™, tries to define some of the boundaries that are reasonable in today's world. Please see our Editorial Guidelines for more information.