Romolo Tavani – stock.adobe.com
On the back of its concerns about Microsoft and Amazon indulging in anti-competitive behaviours, Ofcom has confirmed the UK cloud market will be referred over to the Competition and Markets Authority for further investigation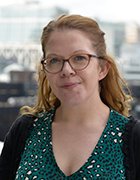 By
Published: 05 Oct 2023 12:00
The UK public cloud infrastructure market will be the subject of a further anti-trust probe by the Competition and Markets Authority (CMA), the regulator Ofcom has confirmed.
The move has been under consideration since April 2023 when Ofcom released the interim findings of its September 2022 investigation into the inner workings of the UK public cloud market, and revealed that it was consulting on whether or not to refer the market over to the CMA for further investigation.
This was on the back of its investigation bringing to light a series of anti-competitive concerns about how the market operates, with Ofcom flagging the problems end-users encounter when trying to switch between providers or add new ones to their roster of cloud partners.
These concerns centre on issues such as egress fees, which are the charges customers pay to transfer their data out of the cloud, and interoperability restrictions, which often mean customers have to put additional effort into reconfiguring their data and applications to work on different clouds.
A third area of concern flagged by Ofcom is the existence of "committed spend discounts" that the regulator claims are used to incentivise customers to use a single hyperscaler for all their public cloud requirements, which can make it less attractive for firms to use other providers.
The CMA has appointed an independent panel to dig deeper into the issues flagged about how the UK cloud market works and they will also be tasked with coming up with ideas for interventions to help improve the situation for cloud users. The CMA and the panel will have until April 2025 to conclude this work.  
Sarah Cardell, CEO of the CMA, said the organisation welcomed Ofcom's decision to refer the market for further investigation, based on the fact it is valued at £7.5bn and plays a foundational role in so many other digital services.
"Many businesses now completely rely on cloud services, making effective competition in this market essential," said Cardell. "Strong competition ensures a level playing field so that market power doesn't end up in the hands of a few players – unlocking the full potential of these rapidly evolving digital markets so that people, businesses and the UK economy can get the maximum benefits.
"The CMA's independent inquiry group will now carry out an investigation to determine whether competition in this market is working well and, if not, what action should be taken to address any issues it finds."  
In the months that followed Ofcom first floating the idea of referring the market over to the CMA for further investigation, public cloud giants Amazon Web Services (AWS) and Microsoft both publicly cautioned the organisation against the move.
This was after both firms were called out by Ofcom in the interim report for indulging in anti-competitive behaviours that it claimed stood to financially disadvantage UK consumers and businesses.
Now the referral has been confirmed, both companies have released statements in response to the decision, with Microsoft's response outlining its commitment to "ensuring the UK cloud industry remains innovative, highly competitive and an accelerator for growth across the economy".
It also stated that it "will engage constructively with the CMA as they conduct their cloud services market investigation".
The statement released by AWS, however, is slightly more combative in tone, with a spokesperson for the US cloud giant stating that it disagrees with Ofcom's findings, which it believes are "based on a fundamental misconception of how the IT sector functions, and the services discounts on offer".
It also went on to say that it would "work constructively with the CMA" while also warning that "any unwarranted intervention could lead to unintended harm to IT customers and competition".
The spokesperson added: "Only a small percentage of IT spend is in the cloud, and customers can meet their IT needs from any combination of on-premises hardware and software, managed or colocation services, and cloud services…UK companies, and the overall economy, benefit from robust competition among IT providers, and the cloud has made switching between providers easier than ever."
Google Cloud is another example of a US-based public cloud provider, but – unlike Microsoft and Amazon – was not singled out by Ofcom in its interim report for any examples of anti-competitive behaviour.
Amit Zavery, vice-president and head of platform for Google Cloud, said in a statement that Ofcom's work highlights that legacy tech vendors must do more to create a level playing field in the cloud market.
"Ofcom's referral demonstrates the need to create an open cloud market with no vendor lock-in. UK government agencies, businesses and consumers want to move easily across cloud platforms and choose which services best meet their needs. We will continue to allow our products to run on any cloud without penalty, separately offer our platform and productivity tools, and provide simple and transparent licensing and pricing."
Read more on Infrastructure-as-a-Service (IaaS)