Key Words

Billionaire Mark Cuban thinks bitcoin can 'survive and thrive'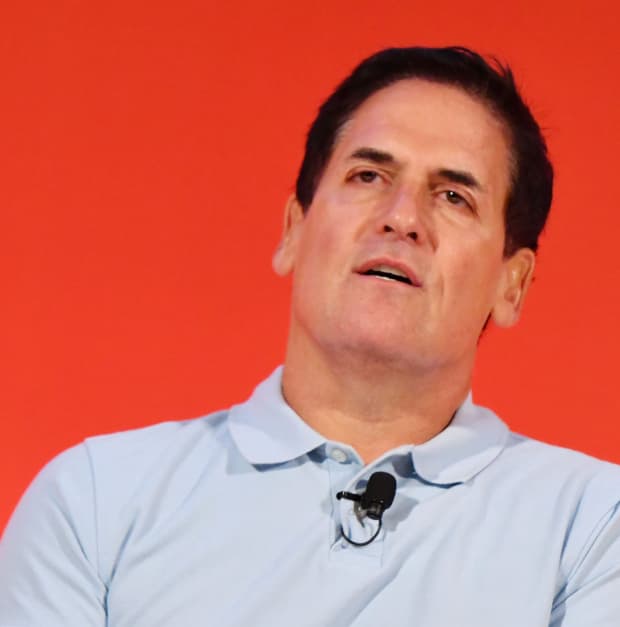 Billionaire Mark Cuban said that recent trading of bitcoin
BTCUSD,
+0.57%
and other cryptocurrencies reminds him of the internet stock bubble of the late 1990s.
"
Watching the cryptos trade, it's EXACTLY like the internet stock bubble. EXACTLY.
"

— Mark Cuban

Cryptocurrencies have been on a meteoric rise in recent months, as the market cap of bitcoin and other cryptos topped $1 trillion last week, according to CoinDesk.
Get Breaking Stock Alerts
Stay informed of the biggest news on stocks so you can react before 90% of retail investors.
Bitcoin, which has risen nearly 300% in the past 12 months, was mentioned by Cuban as an equity that could survive a potential bubble bursting among cryptocurrencies — similar to how companies like Amazon
AMZN,
-2.15%
and EBay
EBAY,
-1.01%
survived during the internet stock bubble.
The internet stock bubble, also known as the dot-com bubble, saw U.S. internet-based company valuations grow exponentially in the 1990s before entering a bear market in the early 2000s. At that time, many dot-com stocks plummeted and the technology-dominated NASDAQ
COMP,
-1.25%
crashed.
See also: Bitcoin's parabolic price surge near $42,000 may be the 'mother of all bubbles'
Cuban sold his company Broadcast.com to Yahoo at the height of the dot-com bubble in a deal valuing the company at over $5 billion.
Cuban's comments come as the U.K.'s financial regulator issued a warning about the rise of bitcoin and other cryptocurrencies, saying people should "prepare to lose all your money."