A new economic research paper argues for a model that would both explain the surge in inflation but also the ability for central banks to tame it without causing a mass rise in unemployment.
The paper, from Pierpaolo Benigno of the University of Benn and Gauti Eggertsson of Brown University, tackles a thorny subject in economic circles called the Phillips Curve. Named for the economist William Phillips, it predicts that higher inflation is associated with lower unemployment and vice versa, though that model didn't really hold during the 1970s.
Economists thought that 1970s breakdown was because inflation expectations became unanchored, but that didn't explain what happened after COVID-19, when inflation surged without much of a rise in inflation expectations.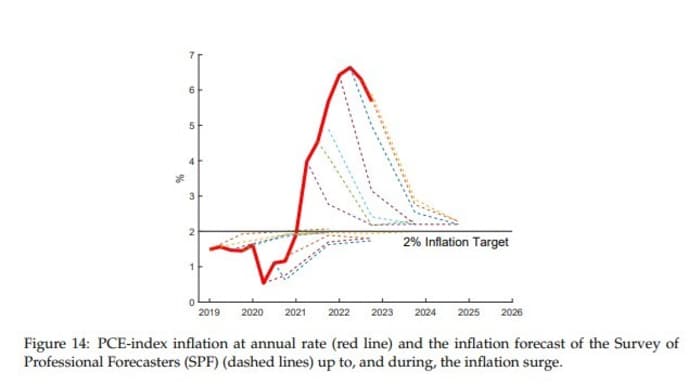 The government stimulus then caught economists by surprise since they thought the impact of excessive stimulus on inflation would be minor. One widely cited estimate posits that a 1 percentage point drop in unemployment only generates a 0.3 percentage point rise in inflation.
What mainstream economists seemed to have ignored was the sudden drop in the labor supply as labor-force participation cratered, these authors say.
"If one accepts our basic premise that the inflationary surge was driven by labor shortage, there is a silver lining. If the surge is driven not by expectations – which may be hard to rein in – but instead by a steep Phillips curve, it should be much less costly to bring inflation down to target," the authors say, in a paper circulated by the National Bureau of Economic Research.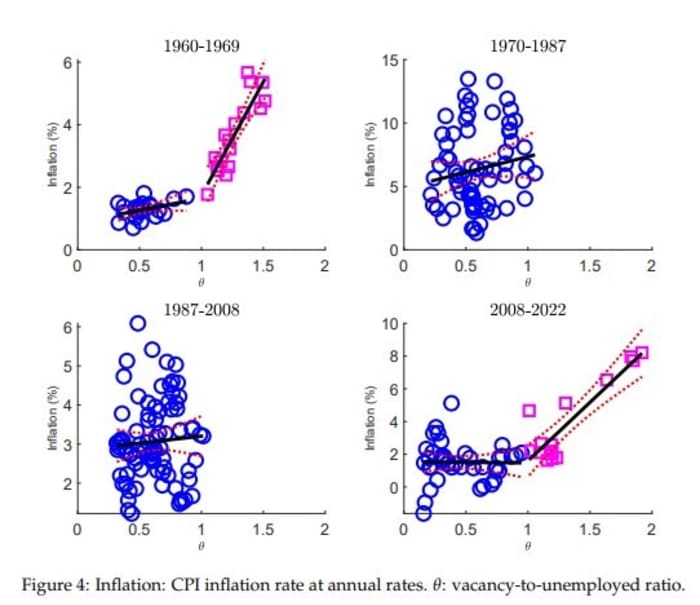 Central bankers may be able to tame inflation significantly with a relatively small sacrifice of output – a soft landing, they say. That seems to be a view largely shared by Federal Reserve policymakers.
In his introductory comments on Wedneday, Chair Jerome Powell took heart that there is evidence of the labor market coming back into balance even without a change in the unemployment rate, which was just 3.5% in March.
"Even so, there are some signs that supply and demand in the labor market are coming back into better balance. The labor force participation rate has moved up in recent months, particularly for individuals aged 25 to 54 years. Nominal wage growth has shown some signs of easing, and job vacancies have declined so far this year," said Powell.
The S&P 500 SPX, -0.70% closed lower Wednesday, its third consecutive decline, amid both the Fed decision and regional bank turmoil. The yield on the 10-year Treasury TMUBMUSD10Y, 3.377% was 3.40%.