In One Chart
Here we go! Universal's animated hit with Nintendo and Illumination has become the highest-grossing videogame adaptation of all time. Here's why Nintendo's new flick isn't suffering the same fate as that 1983 live-action 'Mario Bros.' movie.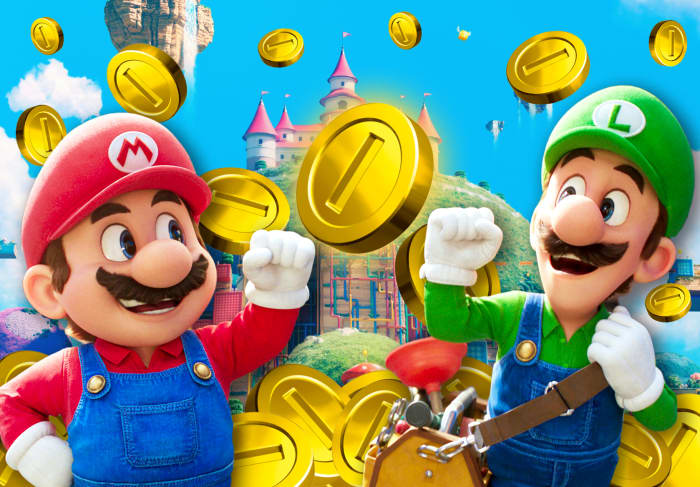 Hey, Mario's a pro at collecting gold coins, right?
"The Super Mario Bros. Movie" has been setting high scores since it first warped into movie theaters on April 5, passing $901.2 million at the worldwide box office in just 21 days — and with a $1 billion global haul as inevitable this weekend as Mario saying "Here we go!" in one of his dozens of videogame adventures.
The…