First Republic rallies but remains nearly 60% lower than a week ago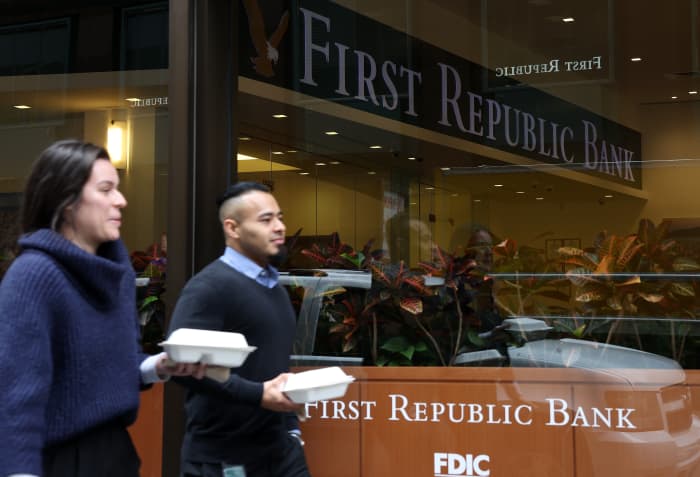 Shares of regional banks posted big gains on Tuesday as they regained their footing after huge losses in the previous session, but volatility continued in the sector following the demise of Silicon Valley Bank, Signature Bank and Silvergate Capital in the past week.
While the rise in some cases is eye-popping, most stocks have yet to recover fully from losses in the past few days. Most stocks are trading well below their levels from a week ago, even with Tuesday's gains.
The…