Game on, Ganon!
The latest Nintendo Direct presentation on Wednesday mostly highlighted the new games coming out on the Nintendo Switch handheld device/gaming console in the first half of 2023 — including the sequel to the 2017 monster hit, "The Legend of Zelda: Breath of the Wild," as well as Gameboy and Gameboy Advance games being ported over to the Switch Online.
The revolutionary open-world installment of the beloved 35-year-old "Legend of Zelda" franchise has sold more than 30 million copies since its release almost six years ago, including 29 million units on the Nintendo Switch and 1.70 million on Nintendo's Wii U. So it should come as little surprise that its follow-up, "The Legend of Zelda: Tears of the Kingdom" (or "Breath of the Wild 2," as many gamers are calling it), which hits shelves on May 12, is one of the most hotly anticipated videogames of the year.
And they weren't disappointed. Nintendo 7974, -7.52% on Wednesday dropped a dark new trailer that showed the evil Ganon's monsters and malice overrunning the kingdom of Hyrule, and Princess Zelda admitting to our hero, Link, that "I am not sure you'll be able to stop him."
Watch it here:
The game will be available for preorder beginning Wednesday for $70. There will also be a $130 "Collector's Edition" bundle that includes an an art book and a pin set, along with a case and the game, itself.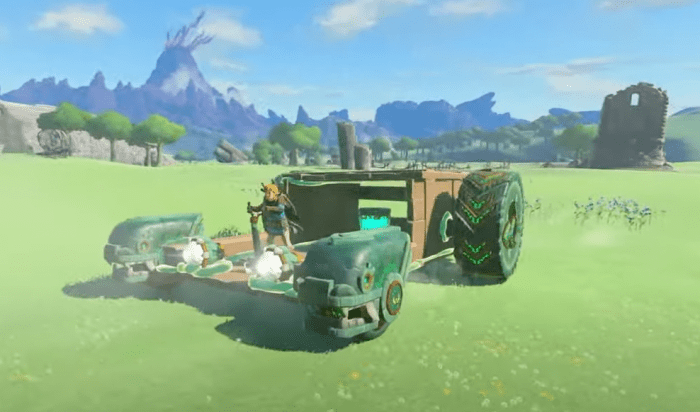 There was plenty to keep Nintendo fans pumped, including peeks at upcoming releases like "Pikmin 4," "Metroid Prime" being remastered for the Switch, as well as a release date at last for "Advance Wars 1 + 2 Re-Boot Camp," and a "Splatoon 3" expansion pass.
Plus, it was revealed that several Game Boy, Game Boy Color and Game Boy Advance games will already be available to play on Nintendo Switch Online on Wednesday — although the Game Boy Advance games are exclusive to members of Nintendo's Expansion Pack subscriber tier. The initial games available include more Zelda titles, including "The Legend of Zelda: The Minish Cap" and "Link's Awakening," as well as "Metroid II: Return of Samus," "Wario Land 3" and the original "Kirby's Dream Land."
It's been about five months since the previous Nintendo Direct presentation, and gamers were eager to get updates on other upcoming Nintendo releases. In fact, the hype around the latest Nintendo Direct got so high that it led California State University-Fullerton to beef up its security on Wednesday. Turns out, a professor misinterpreted a student's email asking for class to be canceled during Nintendo's presentation as a "perceived vague threat," according to local police. (The student had urged the teacher to cancel the lesson over a "once-in-a-lifetime event" for "the good of humanity," which put the professor on edge.
So here are a few highlights from the roughly 40-minute showcase:
"Metroid Prime Remastered," which was first released on the GameCube in 2002, has been remastered for the Switch. The digital version of the game is out on the Nintendo eShop today, and the physical version will hit stores on Feb. 22.
Gamers got a look at a "Pikmin 4" gameplay trailer, which introduced a new ice-type Pikmin and a friendly dog named Oatchi to help players navigate the strategy and puzzle game. The game will be available on July 21.
In other strategy game news, Nintendo Direct announced that the long-awaited "Advance Wars 1 + 2 Re-Boot Camp," which was originally supposed to be released in April 2022, is now available for preorder, with the game hitting on April 21.
Nintendo also released a "Kirby's Return to Dream Land Deluxe" trailer, which highlighted a new "Magolor's Epilogue" mode. A demo is now available to play online, and the full game will hit on Feb. 24.
You can replay the Nintendo Direct presentation here:
And here's the original "Legend of Zelda: Tears of the Kingdom" release date trailer from a few months ago:
The global gaming market is projected to hit a high score of $545.98 billion in 2028 (up from $229.16 billion in 2021) according to a Fortune Business Insights report from November.
U.S.-traded shares of Nintendo NTDOY, -2.65% are down almost 5% year to date.