While global and domestic businesses eagerly await the return of Chinese consumer spending, one industry in particular is already doing gangbusters.
China's box-office receipts this year have hit the 10 billion yuan ($1.5 billion) mark — the earliest in any year that it has ever done so.
The explosion of moviegoing comes as authorities in December abolished most of the country's harsh anti-COVID policies. The resulting wave of infections was so swift and vast that nearly all of China's 1.4 billion citizens caught the SARS-CoV-2 virus in the two months since.
With green health-code passes and other restrictions no longer required to visit cinemas, the population seems to be releasing a pent-up desire to resume normal leisure activities.
"I saw three movies over the New Year holiday," said graduate student Li Yuan from the western metropolis of Chengdu. "And there are even more I want to see."
Don't miss: A bang or a whimper? Chinese consumers face first restriction-free Lunar New Year since start of pandemic.
This year's record-breaking ticket sales are even more striking following the poor performances of the last two years. Receipts for all of 2022 totaled only 30 million yuan, a number that could be eclipsed as early as halfway through this year.
Yet sales to date in 2023 are even higher than in 2019, the last year before the pandemic crushed the industry, according to data from box-office tracker Maoyan.
Moreover, domestic films are dominating so far.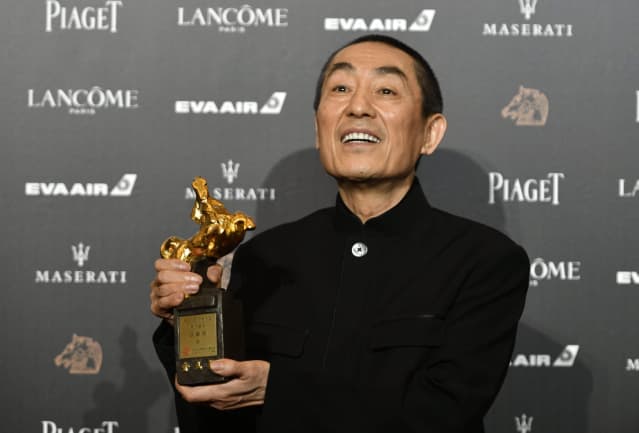 Leading the pack is "Full Red River," the latest from director Zhang Yimou, considered by many to be China's greatest living director. The period piece, combining suspense and comedy, has racked up 3.7 billion yuan in ticket sales in just 12 days since it premiered, and it's already the 10th-highest-grossing Chinese film of all time.
Running a close second is director Guo Fan's sci-fi epic "The Wandering Earth 2," a prequel to "The Wandering Earth," which is China's fifth-most-successful film ever.
Only one of the top 10 films currently playing in China is foreign. "Avatar: The Way of the Water" has grossed 1.7 billion yuan, though it has been in Chinese cinemas since Dec. 12, more than twice as long as the two leading Chinese blockbusters.
Don't miss: The Oscars will be handed out soon. But there's still time to watch most of the nominated movies. Here's where and how.
Moviegoers with whom MarketWatch spoke were ecstatic that enticing films were back in theaters with no health restrictions.
Beijing art student, Ma Kai, said he had a tough time deciding which film to see over the weekend as there were more good choices than usual. He opted for Zhang's "Full Red River."
When asked if he had any interest in seeing a foreign film such as the "Avatar" sequel, he told MarketWatch, "Oh, I saw it last week."
A number of additional Hollywood films that have already proved successful in the West will soon debut in China. "Black Panther: Wakanda Forever" and "Ant-Man and the Wasp: Quantumania" — both from Marvel Studios — will be released on Feb. 7 and Feb. 17, respectively.
Marvel is eager to get back into the Chinese movie market after years of pandemic disruptions. The studio's most recent film in China was 2019's "Avengers: Endgame," which reaped an astounding 4.25 billion yuan in ticket sales, according to ENDATA.
Meanwhile, Marvel rival DC last month announced its "Shazam! Fury of the Gods" would be released later in the year.
In 2020 and 2021, with the virus largely eradicated within its borders, China's film industry enjoyed a rapid ascension and eclipsed North America as the world's leading market. Yet the following year China dealt with troubling virus outbreaks, heavy-handed lockdowns, cinema restrictions and a limit on the number of U.S. releases into the country.
The downturn put North America back on top.
"The good news for both China [as a movie market] and U.S. studios and their blockbusters is that a new era of cinematic détente sparked by the release in China of 'Avatar: The Way of Water' has set into motion what looks to be a much more open and inclusive marketplace in 2023," Paul Dergarabedian, a senior media analyst at Comscore, told MarketWatch.
"And that's good news for all who have a vested interest in the success of all movies in all countries in the global theatrical landscape."
Tanner Brown covers China for MarketWatch and Barron's.