Ian Adair is no stranger to bad bosses.
"Have I ever had a bad boss? I think we all have. Of course I had. At the time, I knew the place wasn't right for me because of how I felt after I went home. It's when you have gone home and run the day through your head. That's when you realize that something is wrong. Why do I not feel good about a day's work? If you're going home sad or angry, what do you need to do to change your situation? Sometimes, you do have to actually remove yourself."
Adair, 48, a public speaker and author of "Stronger than Stigma," a book about how to help others who are going through mental-health issues, says the workplace has come a long way. We have come through The Great Resignation and Quiet Quitting. And now? In 2023, with the looming threat of recession and layoffs in the tech sector, some workers are bidding adieu to quiet quitting, and focusing on making their job a happier and healthier place.
The balance of power between manager and employee has shifted once again. Companies are requesting their employees to go back to the office at least three or four days a week, including Google's parent company Alphabet GOOG, +1.56%, Apple AAPL, +1.37%, Disney DIS, -0.15%, Meta META, +3.01%, and Snap SNAP, +7.07%. Meanwhile, Google, Microsoft, Coinbase COIN, +15.75%, Amazon AMZN, +3.04%, Meta, Cisco CSCO, +0.35% and Snap SNAP, +7.07% and a rake of other tech companies have announced layoffs.
So where does that leave employees? "You hear all the time about the Great Resignation and Quiet Quitting," Adair said. "It's not that we don't believe in our company's mission, we don't want to work for jerks. As the old saying goes, people don't leave companies, they leave managers. I know a lot of people who are leaving jobs, taking pay cuts, and putting more emphasis on themselves, and their own well-being, rather than chasing a bigger paycheck."
"We all have varying degrees of mental health," he told MarketWatch. "The definition of leadership is changing. It's more about taking care of the people doing the work, and not just the work itself. Normalizing conversations about mental health is the best way to minimize stigma in the workplace. The goal for leaders and managers should be to promote the acceptance and inclusion of those dealing with mental health-related issues."
The impact of managers is up there with that of spouses
Indeed, the quality of leadership has an impact on people's mental health, according to a study released Tuesday by the Workforce Institute at UKG, which provides research and education on workplace issues. The same percentage of workers said their manager and spouse/partner impacted their mental health (69%). That was an even higher percentage than those who said doctors (51%) and therapists (41%) impacted their mental health.
The researchers interviewed 2,200 employees from 10 countries, in addition to 600 C-suite leaders and 600 HR executives in the U.S. "We talk a lot about mental health in terms of a medical diagnosis or burnout. While those are serious issues, the day-to-day stressors we live with — especially those caused by work — is what we should talk more about as leaders," said Pat Wadors, chief people officer at UKG, a multinational technology company.
When managers are more open about their own mental-health journey, it can help create a more inclusive and supportive environment. "Life isn't all milk and honey, and when leaders open up about their own struggles, they acknowledge they are not alone, and that it's OK not to be OK," Wadors added. "Authentic, vulnerable leadership is the key to creating belonging at work and, in turn, the key to solving the mental-health crisis in the workplace."
At the end of the workday, 43% of workers said they were "often" or "always" exhausted, and 78% said that stress negatively impacts their work performance. Employees also say work negatively impacts their domestic life (71%), wellbeing (64%) and relationships (62%). Of those reporting "poor" or "very poor" mental health, one-quarter say they don't have a good work-life balance, compared to 4% of people who say they have "good" or "excellent" mental health.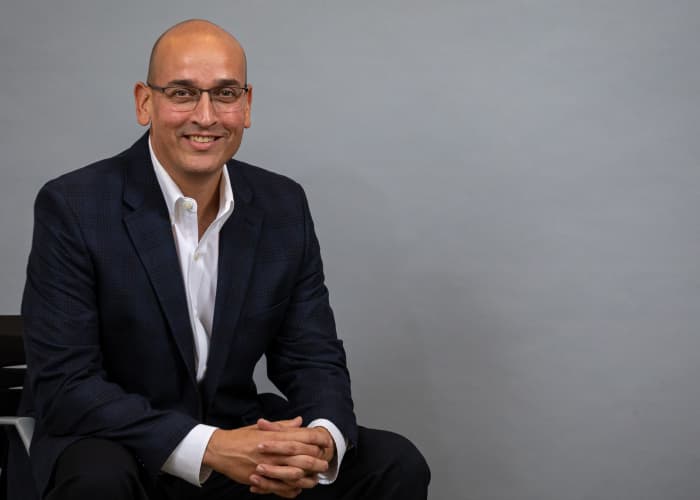 What managers have in common with their own employees
Leaders face the same challenges. "My No. 1 advice for companies when it comes to mental health: Don't leave your leaders behind," said Dan Schawbel, managing partner at Workplace Intelligence. "Sometimes it's hard to muster compassion for the C-suite because they make good money, yet many fail to account for all the pressures they're faced with, including being responsible for the wellbeing of sometimes thousands of employees. We're all human."
While 40% of employees said they are "often" or "always" stressed about work, 42% of managers and 35% of senior leaders say they felt the same way. What's more, 33% of C-level leaders told the Workplace Intelligence report, "I don't want to work anymore," and the younger the leader, the more likely they were to agree with that statement. Indeed, 40% of the C-suite employees said they were likely to quit in the next 12 months due to work-related stress.
So what can be done to make sure the workplace is a better place for everyone? "Improving support systems, spreading awareness and creating safe environments for discussion and education to take place," Adair said. "We're now going in the right direction. I'm glad these discussions are happening, and mental health and wellness is trending in the news cycle, I just want it to be for the right reason and not in response to a high-profile suicide or a shooting."
"For everyday people — working professionals, retired seniors, and students — if they disclose a mental illness or addiction they fear losing the three things that matter the most to them in their life: their family, their friends, and their job," Adair said. "Managers must realize that even when they are educated about mental health, they are not mental health professionals, their role is to be supportive of their employees and a conduit to get help."
Work enables us to pay our rent or mortgage, and take vacations, so bad relationships at work can create insecurity in other parts of our lives. But awareness about such issues has improved significantly in recent times, Adair said. "People used to say, 'You'll get over it. Tomorrow is a new day. When you walk through the door, you leave your personal life in the parking lot.' But I'm glad to see we are definitely turning a corner."
We are living in a unique time for workplace development
While workers are seeking a more flexible work life where they can spend more time with family, millions of square footage of office space is lying empty — or, at the very least, remains vastly underused — across the country. Many Americans were left with the mechanics of their work — the need to produce work, but often without professional face-to-face support (unless you count Zoom ZM, +3.59% and Google Meets). They were also left with a big question: Do I actually like my job?
That's left many people crying out for more meaningful relationships with their manager. Approximately one-third of workers reported they are looking for new career-growth opportunities, but a similar percentage said they want to take on more responsibilities at their current job in 2023, and learn new skills, according to research conducted late last year for Offsyte, a platform that helps companies organize events for employees.
Whether employees are being called back to the office or being told they can work remotely full-time or on a hybrid model, workplace experts say your boss and co-workers have a big effect on your overall happiness. Having a good pal at work is a big predictor of happiness at work, according to research carried out by Tessa West, a New York University social psychology professor and author of "Jerks at Work: Toxic Coworkers and What to Do About Them."
In the era of #MeToo and #TimesUp, more companies provide pathways for workers to report bad behavior, but that does not mean skullduggery does not exist. When there is a lot at stake in terms of money and power, West said Machiavellianism — doing anything to get ahead — and gaslighting — where someone presents themselves as both friend and underminer — are unfortunately still not so uncommon. (Read more about gaslighting at work here.)
Such dastardly co-workers and/or managers are oftentimes hard to spot. Some flatter you one minute and steal your work, or create a fear of speaking up the next. In life and in the workplace, experts say trust your gut, and take detailed notes. At work and in life, Adair said, "Surround yourself with people who are the best for your own mental health. There is a workaholic culture out there. But we have become less accepting of a toxic work culture today."
We want to hear from readers who have stories to share about the effects of increasing costs and a changing economy. If you'd like to share your experience, write to readerstories@marketwatch.com. Please include your name and the best way to reach you. A reporter may be in touch.