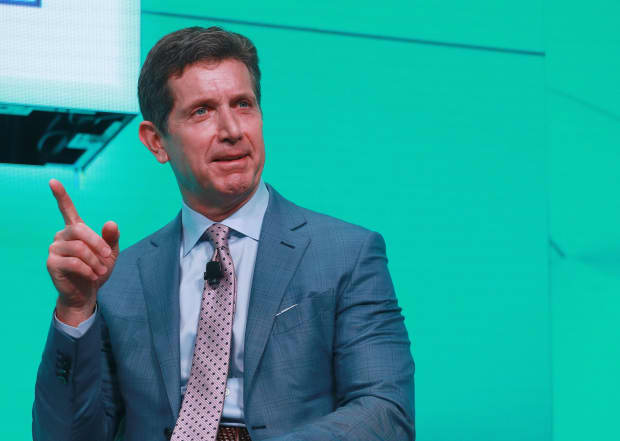 Expect to get annual coronavirus shots for years to come, Johnson & Johnson CEO Alex Gorsky said Tuesday.
"
"I think most people feel that this will be something where, for the next several years, we'll be getting a COVID-19 shot, just like we would a flu shot."
"

— JNJ CEO Alex Gorsky

Get Breaking Stock Alerts
Stay informed of the biggest news on stocks so you can react before 90% of retail investors.
In an interview with CNBC, Gorsky said mutations of the coronavirus will necessitate regular changes to vaccines.
"Now exactly what that shot's going to be comprised of, I don't think we know today," he told CNBC's Meg Tirrell. "But I think we can all imagine a future where we're living with this, but where we can keep the science at pace with the virus so that we can keep on living our lives."
Last week, Johnson & Johnson
JNJ,
+0.82%
submitted its coronavirus vaccine candidate seeking emergency-use authorization by the U.S. Food and Drug Administration. The FDA's decision is expected before the end of the month, and if approved, the one-shot vaccine could start being distributed in March.
Gorsky on Tuesday reiterated the company's expectations that it can produce 100 million doses of the vaccine by the end of June, significantly bolstering the U.S. supply.