Intel continues to face challenges as its next generation of chips has been delayed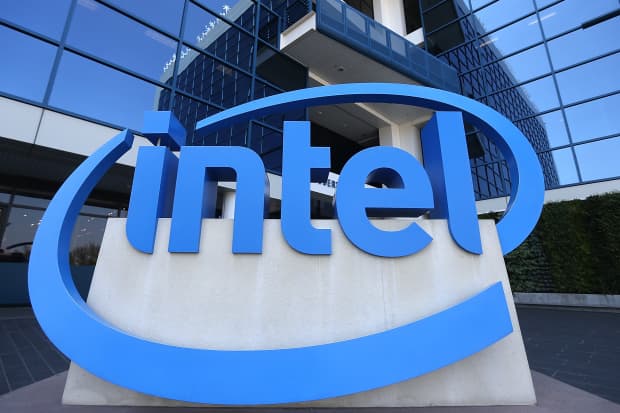 Intel Corp. Chief Executive Bob Swan is facing his swan song as the company moves in a new direction with its leadership.
Shares of Intel are surging Wednesday after the company said it would be replacing Swan with VMware Inc. Chief Executive Pat Gelsinger. Intel's stock INTC is up nearly 9% in morning trading, while VMware shares
VMW,
-6.94%
are off 4%.
Swan served as Intel's CEO for two years in an official capacity and held the position on an interim basis for seven months prior. He oversaw a tumultuous period for Intel, as the company fell behind with its process technology. Intel admitted in July that its next generation of chips would be delayed and that it might work with a third party to manufacture them in a departure from previous practices.
When Swan assumed the CEO role permanently back in January 2019, there was some concern that his background as Intel's former chief financial officer meant he lacked the technology experience needed to steer Intel through its challenges. His tenure as CEO ends Feb. 15.
Intel said in a release that the announcement "is unrelated to Intel's 2020 financial performance" and that the company expects to exceed its fourth-quarter revenue and earnings guidance. News of Swan's impending departure was first reported by CNBC earlier Wednesday.
Get Breaking Stock Alerts
Stay informed of the biggest news on stocks so you can react before 90% of retail investors.
Gelsinger returns to Intel after beginning his career with the company. Bernstein's Stacy Rasgon, who has an underperform rating on Intel's stock, wrote that Gelsinger "is admittedly a good hire" and was probably the top external candidate considered during Intel's last CEO search a few years ago.
Still, Rasgon cautioned that it could take many years before Gelsinger can meaningfully turn things around at Intel. "Any changes (whether made by Bob or Pat or whomever) are not going to bear fruit for quite some time, and the next three years or so (which will include guaranteed share losses to AMD, customers moving to alternative ecosystems across PC and datacenter, and further slippage of the technology roadmap) are likely already set in stone, and there is not much Pat is going to be able to do to change that," he wrote.
Opinion: How did Intel lose its Silicon Valley crown?
Shares of rival Advanced Micro Devices Inc.
AMD,
-3.72%
are off 4% in Wednesday morning trading. AMD has benefitted from Intel's recent missteps as well as its own strong execution.
Activist hedge fund Third Point LLC has been pushing for changes at Intel. The company announced a "significant stake" in the company in late December and wrote a letter criticizing "how the boards who presided over Intel's decline could have permitted management to fritter away the Company's leading market position while simultaneously rewarding them handsomely with extravagant compensation packages."
Through Tuesday, Intel shares had gained 13.0% since Swan was named the company's permanent CEO on Jan. 31, 2019 through Tuesday. The PHLX Semiconductor Index
SOX,
+0.28%
had gained 134.9% over that span, while the Dow Jones Industrial Average
DJIA,
-0.03%
had increased 24.3%. Rival AMD saw its stock surge 290.7% over that period.