Market Extra

'Look under the hood' of the funds in your portfolio, this analyst cautions, especially since their composition isn't static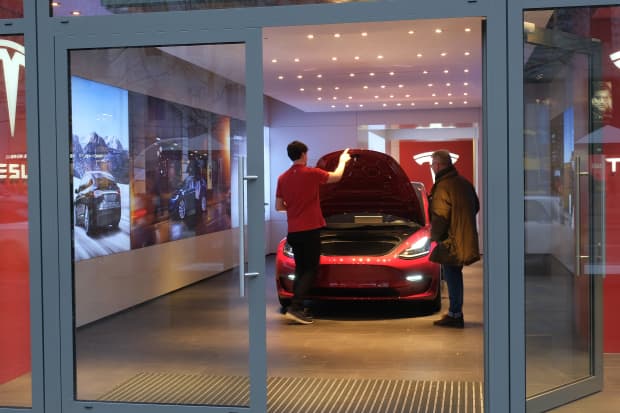 As Tesla Inc. joins the S&P 500
SPX,
-0.40%,
it is a safe bet that many investors who own financial products based on the index know that some changes are in store for them. Funds like the SPDR S&P 500 ETF Trust
SPY,
-0.33%
and the iShares Core S&P 500 ETF
IVV,
-0.33%
are designed to track the broad-market index as closely as possible, after all.
But there are plenty of other, smaller, exchange-traded funds that represent "slices of the market," in the words of Todd Rosenbluth, CFRA's director of mutual fund and ETF research, whose holders may be surprised to find that they are suddenly owners of Tesla
TSLA,
-4.40%
shares.  
Investors in these ETFs this morning "may have had either an early Christmas present or a lump of coal," Rosenbluth told MarketWatch, depending on their views of Tesla — and of the stocks that made way for it in the portfolio.
Rosenbluth often advises investors to know what's inside the funds they own. In this case, that might best be communicated as "look under the hood," and know that things can change.
Get Breaking Stock Alerts
Stay informed of the biggest news on stocks so you can react before 90% of retail investors.
The chart below shows a few of the ETFs tied to the S&P 500 that have already made room for Tesla in their holdings.
Fund
Portfolio weighting
Consumer Discretionary Select SPDR Fund
XLY,
-0.70%
15.7%
iShares S&P 500 Growth ETF
IVW,
-0.36%
3.2%
Invesco S&P 500 Pure Growth ETF
RPG,
-0.81%
2.7%
Invesco S&P 500 Equal Weight Consumer Discretionary ETF
RCD,
-0.41%
1.8%
SPDR Portfolio S&P 500 ETF
SPLG,
-0.37%
1.7%
Invesco S&P 500 Equal Weight ETF
RSP,
-0.89%
0.2%
Source: CFRA analysis, fund websites
It is important to note, however, that some ETFs that reconstitute their holdings may still add the stock in the coming weeks. And of course some fund managers don't care what index a stock belongs to.
See: Tesla's biggest bull stampedes to a $7,000 price target