Key Words

Cramer says the return of the stay-at-home trade is here even as excitement over the vaccination has given investors hope that the pandemic will soon come to an end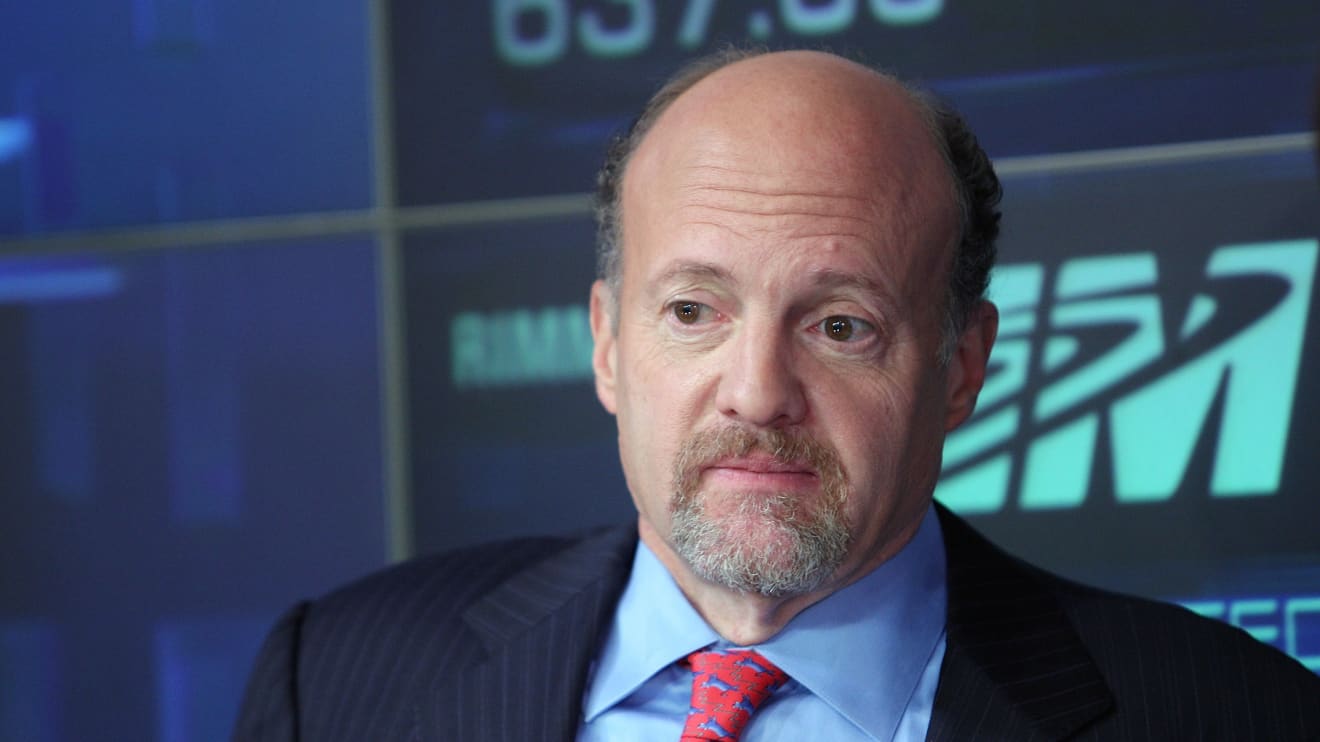 "
'The recovery stocks are handing the baton back to the lockdown winners because lockdown is where we're headed.'
"
That's CNBC's Jim Cramer talking about the return of the stay-at-home trade even as excitement over the COVID-19 vaccination has given investors hope that the pandemic will soon come to an end. Why? Because it's going to get a lot worse before it gets better.
"Nobody wants to shut down the economy … even partially, but with infections exploding, hospitals overwhelmed and a horrifying death toll, even the Covid doubters who think that it was just a hoax are starting to take the virus seriously," Cramer continued on Monday.
His comments come amid increased restrictions in California and Michigan as well as a warning from New York City Mayor Bill de Blasio that the city is looking at a potential "full shutdown."
Get Breaking Stock Alerts
Stay informed of the biggest news on stocks so you can react before 90% of retail investors.
Signs of the return of stay-at-home outperformance were evident on Monday, when both the Dow Jones Industrial Average
DJIA,
+1.02%
and S&P 500
SPX,
+1.12%
closed lower while the Nasdaq Composite
COMP,
+1.07%,
where you'll find many of the stocks benefiting from lockdowns, turned in a relatively strong performance to close higher.
For example, Cramer pointed to Amazon
AMZN,
+0.12%.
The internet highflier has lagged behind the benchmark S&P for the past three months but rallied 1.3% on Monday. Then there's Netflix
NFLX,
-0.64%
gaining nearly 4%, while Disney
DIS,
+2.39%,
which also offers streaming but is exposed to the long-suffering tourism economy, shedding more than 3%.
"The market's saying the good news on the vaccine front is baked in, so it's time to focus on the bad news of the totally out of control pandemic," Cramer said. "After weeks of focusing on the vaccine, I think the good news is old news. Now the outbreak's front and center."
Watch this clip from his show:
Nevertheless, investors seemed to remain focused on the good news during Tuesday's session, with the Dow, S&P and Nasdaq all moving nicely higher.